The Woodworking Software that's Transforming Furniture, Kitchen and Cabinet Design
Fast. Accurate. Simple. Bring your sketches to life.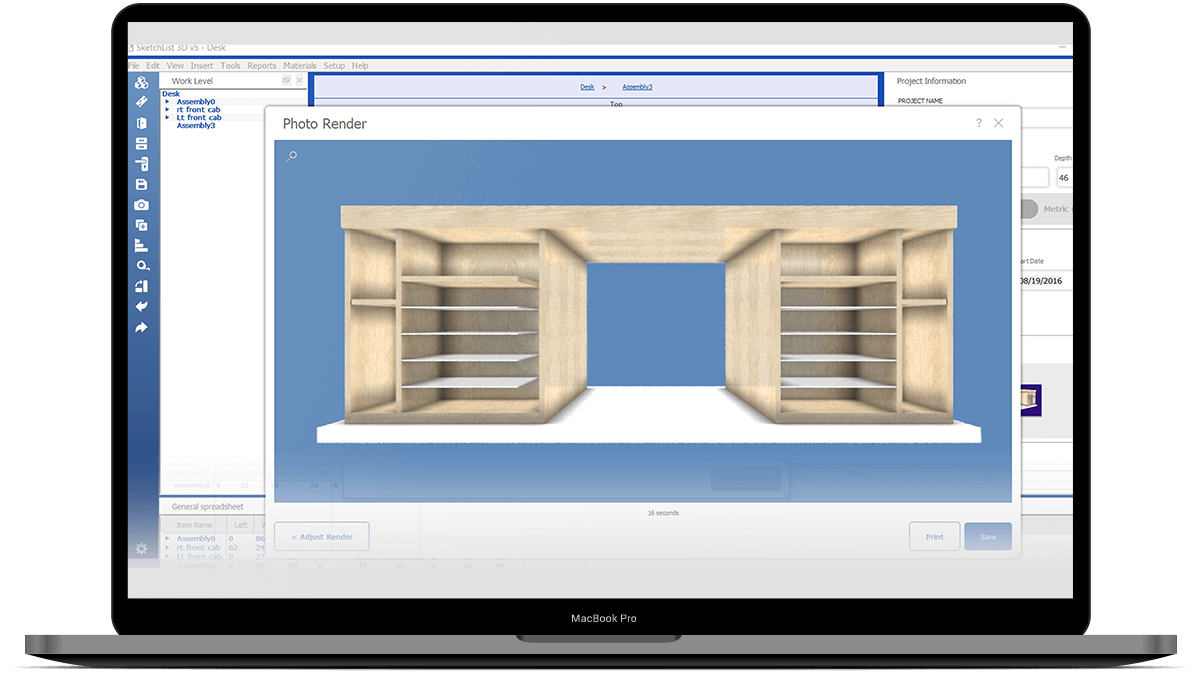 The Woodworkers Challenge
Creating reports for planning, purchasing and production is always a tedious and long-winded job. The advancements in technology over the recent years have the potential to streamline many woodworkers' workflows.
But even the best craftsmen do not always have technical experience using digital solutions to enhance their design and planning processes.
The Woodshop Owner's Vision
The founder of SketchList 3D was hoping to revolutionize the way woodworkers and hobbyists work. As a woodshop owner himself, he understood the frustrations many woodworkers faced when trying to use design software and sought to provide a simple and easy-to-use solution that would empower fast and accurate design.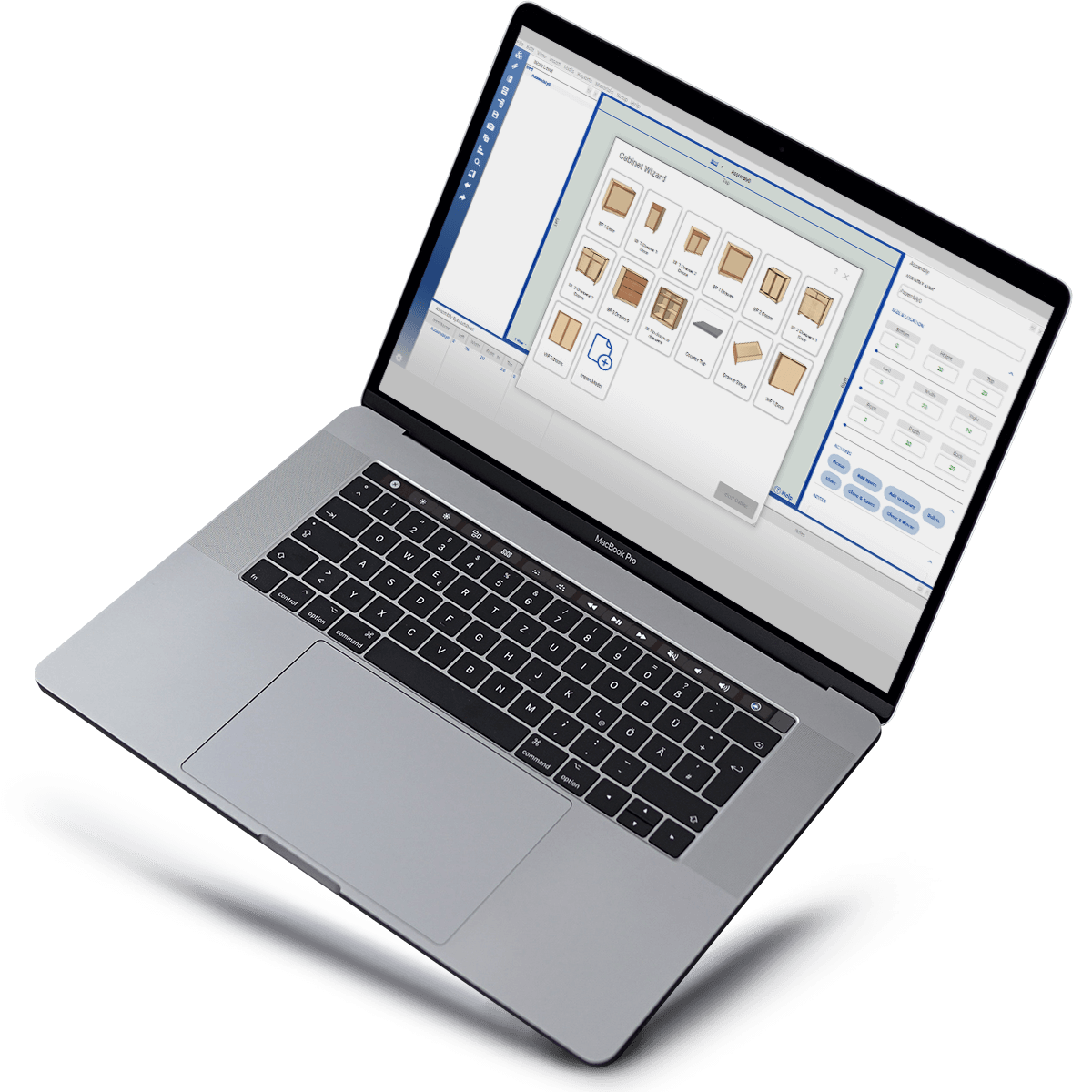 By partnering with Scopic, the idea behind SketchList 3D was brought to life. SketchList is a 3D woodworking design software where building projects is a matter of inserting virtual boards, cutting to size, and locating them in the design. The model is created instantly on the screen. Simply enter dimensions and materials for the models, and the software automatically generates the layouts, spreadsheets, drawings, cut lists, and other reports needed for all of the user's planning, purchasing, and production needs.  
Moreover, with user feedback in tow, our designers went back to the drawing board to create a more effective, user-friendly SketchList 3D. SketchList 3D Version 5 is now a reality, and it was redesigned to ensure that it is more streamlined and easier-to-use. Now, users of all levels can create both simple and more complex designs within a few clicks. All tools, buttons, menus, and renderings were redesigned to make V5 more visually appealing and, in turn, more pleasant to use. Also, V5 forms and processes are now more direct and require fewer actions to complete – helping the users to reach their desired design quicker.
SketchList 3D Version 5 is packed with features, including: 
• Easy-to-use app navigation  
• A few easy steps and forms to get to your final product quickly  
• An extensive templates library of standard objects  
• One-click object cloning and spacing  
• Precise shape and object edition (adding contours, joinery, holes, and lines)  
• Dynamic material lists with precise measurements, textures, scale, and opacity  
• Prominent buttons and calls-to-action  
• Hierarchy of elements to help naturally guide you through the flow  
• More realistic project renderings, object visuals, illustrations, and project previews  
• Customizable interface, side panels, and project views  
• Ability to import projects from V4  
• Powerful and flexible updates to spreadsheets and input forms  
• Designs that can be saved and reused in future projects  
• 360° 3D object rotation to examine all aspects of a design 
• Imperial or metric units